LETTER TO AN UNKNOWN SOLDIER OPEN FOR SUBMISSIONS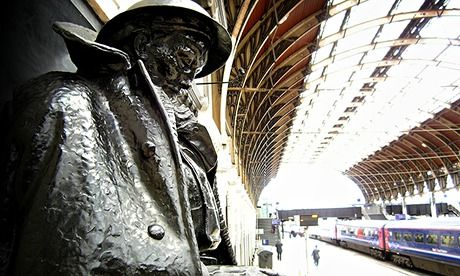 Letter to an Unknown Soldier is creating a digital memorial for WWI by asking people to submit letters to the unknown soldier at Paddington Station.
Deadline is August 4.
Why?

In a year jammed-full of WW1 commemoration our project invites everyone to step back from the public ceremonies and take a few private moments to think.

If you were able to send a personal message to this soldier, a man who served and was killed during World War One, what would you write?

Who?

The response to this project has been extraordinary. Over 10,000 people have sent letters so far – and all sorts of people: schoolchildren, authors (including Stephen Fry, Malorie Blackman, and Andrew Motion), nurses, serving members of the forces and even the Prime Minister. If you write to the soldier, your letter will be published alongside theirs.

When?

The website will remain open until 11 p.m. on the night of 4 August 2014. 

Between now and then every letter that the soldier receives will be published and made available for everyone to read.  Eventually all of the letters will be archived in the British Library where they will remain permanently accessible online. 
Your letter will help us create a new kind of war memorial – one made entirely of words, and by everyone.
Find out more information, read published letters, or visit our tumblr page for inspiration.